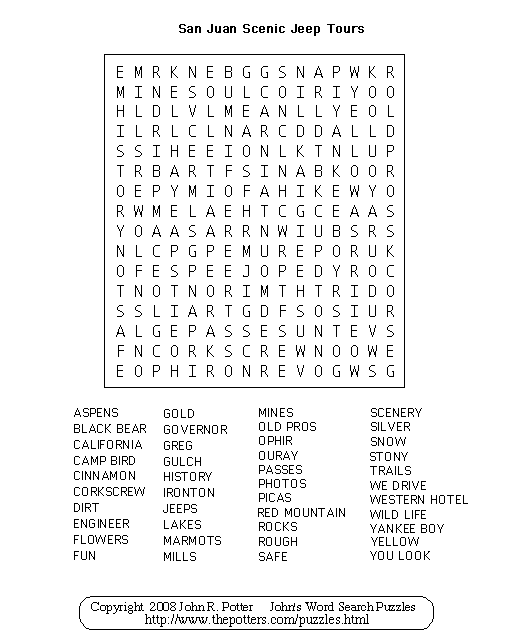 If you're ever in the Silverton/Ouray, CO area give my friend Greg a call at 1-888-624-8403 or go by the Historic Western Hotel in Ouray and arrange a Jeep tour. Have him or one of his drivers take you over Black Bear Pass, up California Gulch, or over Corkscrew Pass or any of the other gorgeous places he goes. You won't be disappointed. Tell him his friend John in Houston sent you, he'll treat you right.
This page has been accessed
times since December 1, 2008.